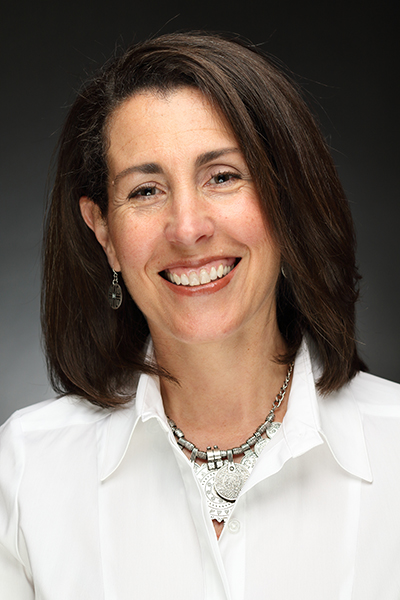 Wright Impact Group Founder and President, Eileen Wainwright has over 25 years of experience within the Enterprise and Start-Up space leading strategic initiatives, developing people and processes, coaching executives and providing advisory services in technology, operations and sales.
She has served as COO, VP of Sales, and Senior Director for companies across a broad range of industries including, media, broadcasting, technology and staffing. Her diverse background includes a unique combination of operations, finance, and sales management which has enabled her to lead significant organizational transformations and have a positive impact on revenue and profitability.
Eileen spent most of her career at global organizations including Bertelsmann and Viacom. In 2007, she traded in her enterprise Operational hat for Sales and joined a start-up company where she became a major gross profit contributor and partner. Since that transition, she has successfully built and navigated teams through acquisitions, integrations, start-up (again) and built a Strategy practice from the ground up.
Wright Impact Group strategic coaching and consulting helps leaders maximize their potential and transform strategy into action. They focus on clarifying and overcoming constraints, developing business strategy, and teaching how to operationalize it to achieve growth and profitability. Their flexible approach blends proven tools, methodologies, and resources with extensive practical experience – illuminating opportunities for leaders to create more value.
More About Founder Eileen Wainwright
Career Highlights
Throughout her career, Eileen has specialized in successfully leading businesses through accelerated growth and organizational change. She has been a part of the leadership team in two start-ups and several merger/integration teams. As a business strategist and coach, Eileen works with entrepreneurial and non-profit companies who are serious about growth and achieving their goals.
Through her tenure in both the corporate world and as a successful business leader, she has gained invaluable hands on experience and demonstrated a proven ability to drive clear organizational development.  She effectively translates her diverse experience into her work with clients, facilitating positive change resulting in the achievement of strategic business goals including accelerating growth and improving profitability.
Startups & Mergers
Prior to starting Wright Impact Group, Eileen was Partner and Practical Strategist at NascentHub, where she led the strategic business coaching and consultancy practice and oversaw the direction and management of service operations.  In this role she was responsible for business development, executive leadership coaching, strategic planning, operations, and overall client experience.
Before NascentHub, Eileen was Vice President of Sales for Transcend United Technologies, where she led the direction and management of the sales and business development operation for the East Region and Texas. In this role, she worked closely with Transcend's ecosystem of partners and a team of 10+ producers to grow the company's revenue. As a player/coach, she helped customers identify, evaluate, select and implement the technologies best suited to their business needs and developed the sales team, achieving consistent growth in the regions overall revenue and profitability.
Eileen joined Transcend United following the merger with LiquidSpoke where she was a Partner in charge of Operations, Administration, and Human Capital practice areas of the company.  As a member of the Executive Management Team, she consulted to enterprise clients and was a revenue contributor.  During her time at LiquidSpoke, she also held the position of Client Principal Management and achieved Presidents Club in 2010 with over $1.9M in sales revenue.  Industry accolades include Philly 100, Deloitte Fast 50 and N.A. 100 and Inc. 5000.
Enterprise Strategy
Previously, Eileen spent 11 years at Viacom where she spearheaded a multi-million dollar convergence strategy, from conception of technical vision through global implementation.  She directed voice help desk services and project management teams globally, controlling a $7M P&L, with over $2M in capital initiatives. Eileen negotiated partner contracts varying from $500K to $1.5M, developed financial and business risk analysis, and conducted in-depth due diligence as member of the M&A team with the CBS merger and split.
Education
Eileen has a Bachelor's degree in Business – Marketing from Kean University.  She is Scaling Up Certified  Gazelles Coach, certified in the delivery and implementation of their many Growth Tools including the One Page Strategic Plan™ (Mastering the Rockefeller Habits), a board member of the Rider Women's Leadership Council and 2017 Brava Award recipient.