Case Study: Berry Jewelry
Diamond in the Rough: Optimized Workflow Brings Operational Efficiency to Jewelry Designer
The Client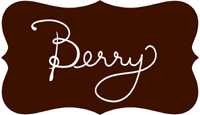 Martha Berry launched Berry Jewelry in 1989. Her goal was to create beautiful jewelry that instills a feeling of adventure and discovery. As both an artist and designer, Martha is involved in the entire creative process, working with a team of designers out of her Midtown Manhattan office. Berry has designed for and sold to specialty stores and major retailers across the U.S. and Canada, and because she manufactures all of her own product, she is able to offer an affordable price point while still attending to a higher quality product.
She treated us with a 'how can I help you' approach," said Berry.   "This made our whole team very comfortable. They knew they had a partner they could count on.
Martha Berry
The Challenge
With their COO out on maternity leave, the organization experiencing the biggest shipping year in company history, and an ongoing project to select a new PLM (product lifecycle management) system, Martha Berry was feeling the pinch of growth and success.
As an active participant in the design process, it had become increasingly difficult for her to stay ahead of the needs and requirements of her employees in three different offices around the world. Martha consulted with an executive leadership coach to see if she could find someone with the expertise to help streamline their processes, and make recommendations on areas of focus that would allow them to gain operational efficiencies.
Martha also needed assistance with the selection of a new PLM system. This project had been in the works for nearly 2 years when ultimately it was decided that the requirements of their business and the level of expertise of their vendor was not a match.
After making the decision to cut the cord with their vendor and begin researching other options, she knew they would not be able to stay on track without the guidance of an expert on the team.
Having knowledge of Eileen's success with clients similar in size and type, along with extensive experience on the operations side, Martha's coach recommended contacting her to see if she could help.
The first step to making improvements on the operations side was discovery. Eileen immediately began interviewing key stakeholders to gather input and feedback on current processes. From there, a process map was created which highlighted a number of gaps.
Based on the needs of the business and the challenge areas, 10 immediate steps were recommended to begin strengthening operations. Focus was placed primarily on the workflow between departments; this ranged from initial requests to product development through the design process, to working with the manufacturing team and eventually order acceptance and processing.
On the sales side, Eileen implemented a sales process and reporting structure that allowed Berry to forecast more effectively and measure sales progress on an ongoing basis. This allowed them to make better buying decisions and anticipate changes in demand. Through that engagement, they developed an on-boarding plan for new sales hires, which included coaching and mentoring new reps on the sales fundamentals and process.   All of these components helped drive greater organization within the sales team. "She treated us with a 'how can I help you' approach," said Berry.  "This made our whole team very comfortable. They knew they had a partner they could count on," she added.
The final area of focus was with their IT department. While working on the project to select a new PLM system, Eileen discovered they were paying a significant amount for their carrier services (circuits used for voice calls – inbound and outbound – and data connectivity to the internet), so she helped Berry negotiate a new contract which reduced their overall telecom expense. Eileen also helped identify and implement an IT incident management system. Their current process was handled through general email requests, which made it nearly impossible to identify patterns or give them visibility into their IT operations. "The accumulation of Eileen's efforts makes us feel like our IT technology is ahead of the curve," said Berry.
The PLM system they chose proved to be extremely valuable to them. Today they have greater visibility to real data, which keeps all departments moving smoothly and the customer experience a positive one. The process changes recommended to them have proved to be helpful in making long-term decisions with the ability to see account and factory information and what actually sells vs. what they think is selling.
"Everyone really loved having Eileen here," said Berry. "She was encouraging and leveraged the strengths of each individual. With our COO out on leave, it was comforting to have such a competent team on staff."